3 Easy Ways to Stay Connected This Winter
March 03 2023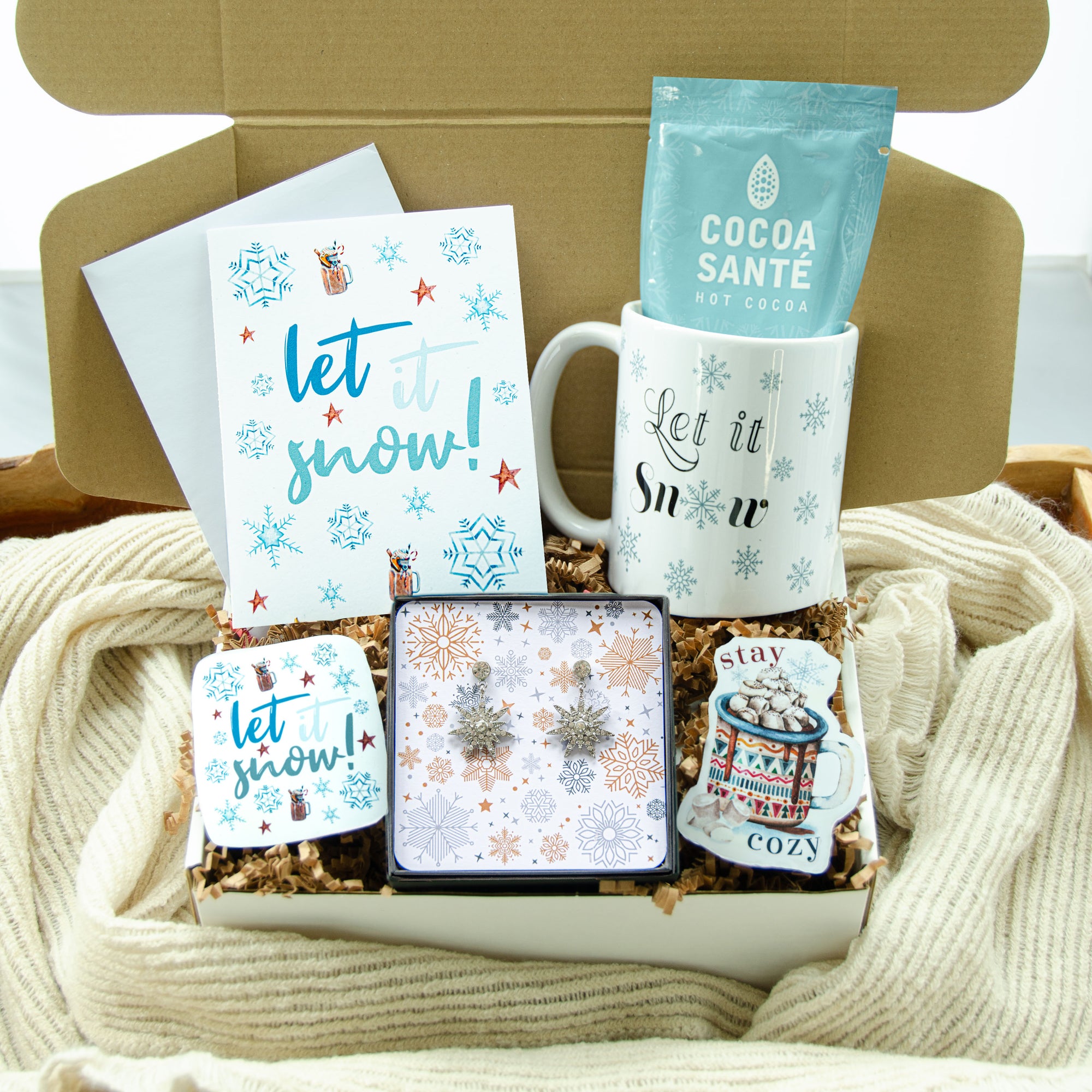 3 easy ways to stay 
connected this winter
Most of us have a love/hate relationship with winter. Living in the Northeast if you aren't a skier or cold weather enthusiast the dark winter days can be harsh and unforgiving. Hibernation isn't just for the bears' winter tends to make us less social and leaves us feeling disconnected from others. I find myself reading and bingeing television more while wishing I was sitting around with my friends and family.
The good news is that we have already made it through one month of winter (go us!) and after last week's arctic blast, I hope the worst is behind us. Even my friends in Texas were shut-ins for a few days. For those of us not traveling this season we still have a ways to go until Spring (according to the groundhog). Not all of us can take winter trips to warmer places and a ski trip may not be a part of your plan. Here are three ways to keep you connected to your friends and family to shorten those winter blues.

1. Send a handwritten note. 
Sounds a bit old-fashioned, but every time I send a card in the dead of winter the response is incredible. Who doesn't like to receive a handwritten note? I never have time around the holidays, so I cut myself some slack and have changed when I send my greetings out. It feels very special and so thoughtful. It's easy to do and always elicits a responding phone call or even better a note back!
2. For the special people in your life, why not send a  care package?
The holidays are long gone and opening a package still has all the wonderful feels to put a smile on your special people's faces. We make it so easy for you with our curated Winter gift box. No shopping at the mall or standing in line at the post office is required. It's like giving a huge warm hug.

3. Make that phone call.
Like many of us, I am on my phone a lot. Texting is NOT talking. It is a connection, but it lacks warmth. Texting isn't a long enough communication for those people that aren't in my closest circle I make a list every week of the people that I haven't spoken to in a while. If I am in the car for more than a half hour I will make my call. After that talk, I always feel better. I feel a regained kinship.
So write those cards, send that care package, and make that phone call.  It will bring you closer and keep you connected even in the dead of winter from the comforts of your cozy couch.