In The Company of the JBx Women ft. Jaclyn Zuckerman
February 01 2018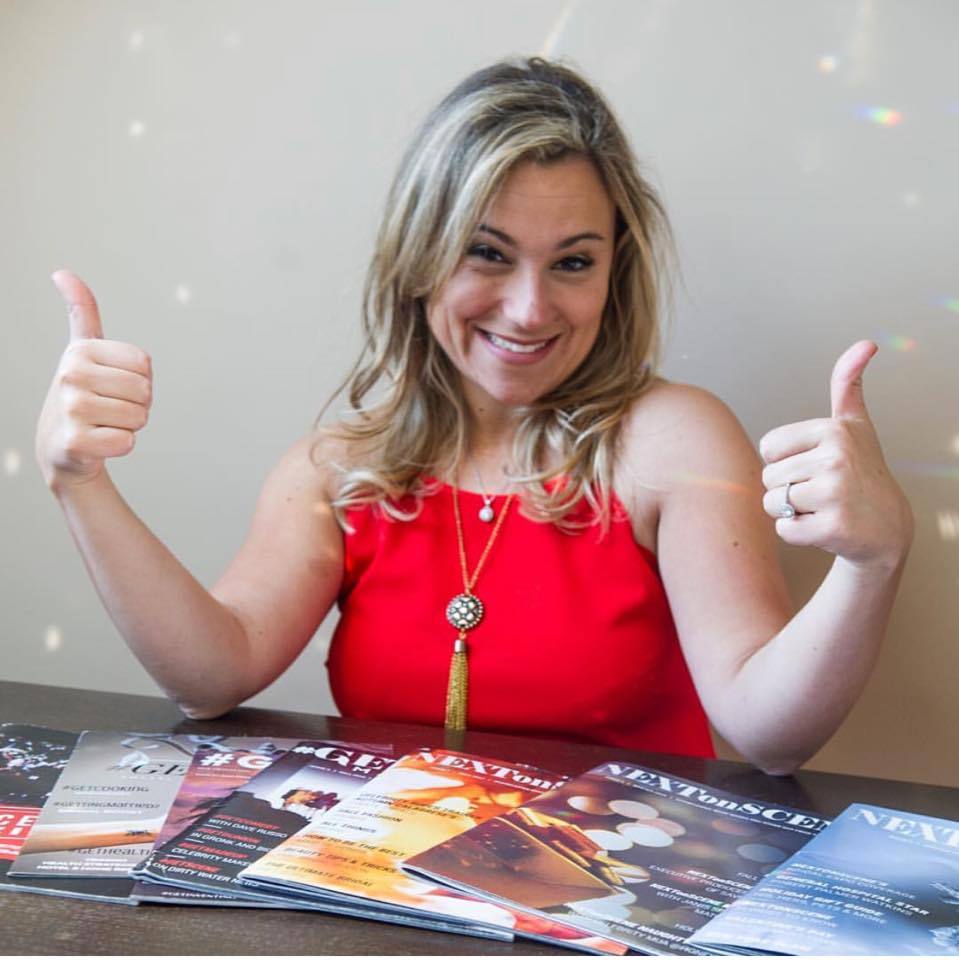 When I was a little girl my role models were always the women in my life. I loved a supermodel/actress and wanted their hairstyle or fashion sense now and again, but the qualities that inspired me or interested me the most came directly from the women in my life.These women were strong, vulnerable, productive, loving, funny and hard working. They were supportive, creative, and always willing to share their thoughts with me.
We started this brand (The Jewelry Bx) to empower ourselves and other women to create and style the life they envision for themselves. We did not set out to only sell jewelry, we wanted to start a conversation with women about where are they going and what life are they leading in that jewelry? How does the jewelry make you feel? To that end we are launching a monthly interview series on our JBx Blog called, In the Company of the JBx Women.  
These are women we have been blessed to be connected to through business, family, or philanthropy. We are going to ask the same 10 questions in the same order to each woman. We expect amazing remarks and insights as we get to know these women a little better. We will publish and share them with you monthly through our blog….we want you to get to know them too!  
The more we share about each other the stronger the community and support we can give each other. There are so many women living so many different experiences, and we salute them all!   Supported strong women has no limits! Knows NO boundaries.
We hope you will join us on our journey to showcase, support and discover what the authentic women in our life think about some very contemporary topics…Real women-Real answers...
We are so proud to announce our first JBx woman, Jaclyn Zuckerman.  She is the Editor in Chief of NextonScene Magazine and the Founder & CEO of JZ Social Enterprises.  ️JZ Social Enterprises is a media based entertainment company that promotes her elite clients through her international podcast "NEXTonSCENE™ with JZ", her quarterly magazine, exclusive events, social media platforms and more.  She was the first person we met in the Boston Fashion Media World.  We hit it off at one her amazing events and have been friends and supporters of each other ever since. What we love about JZ the most?  Her support of other women.  She has gone out of her way to connect us to others in our industry, we have collaborated on a new product together, and participated in a few of her fashion shows.  She is always thinking of ways to promote others.  She does this out of a deep sense of commitment to her industry, the support of all women and the kindness of her huge heart!  She is the real deal and we want you get to know her a little better….
We women currently have the spotlight- How do you think we can really support each other in this life of ours? 
I think by listening to each other's goals, taking time individually to connect  and networking with them leads to future success on both ends of the spectrum, knowledge and giving back is POWER! <3
What in your life has brought you or given you the greatest satisfaction or fulfillment?
In my life personally what has brought me the greatest satisfaction is not overthinking what my passions are, acting on them and seeing them grow is one of the most rewarding parts of what I have created between my social media, podcast, events and magazine.
What woman inspires you and why?
I have two women that really inspire me. First is Oprah because when she started in a male generated industry, she didn't overthink her passion of what she loved doing most and because of that she has created a substantial empire today continuing to share her knowledge and power.
The second woman I really admire and look up to is Bethenny Frankel. After reading more about her and learning more about who she has become I have found it truly inspiring. For a young woman having lots of disconnect from her family support,  she didn't stop her dreams and aspirations. She continued to soar to the top and put any negative thoughts that came across her path to the side. She does this in a classy way and I really respect that. I also love how honest she is with others, there is no need to talk behind someones back , clear the air to their face.
I feel most confident when...
I am organized and have structure. I need a daily calendar of things I have planned for the week. I also feel like my daily gratitude journal I write before I go to bed, shows me how fortunate I am and for that I feel confidence.
I Aspire to…
Get my magazines to a national level where you can read NEXTonSCENE in airports across the country.
How does jewelry make you feel?
They allow me to GLOW, the simplicity of a timeless piece is everything :) I especially love my Jewelry Bx, not trying to plug but these pieces are amazing for a casual day or fancy occasion! They know their stuff!
What is your go to?: Netflix or a good book
When I have downtime, my Go To is a Journal and a pen, I have grown to LOVE writing. I also love my DVR shows so I can watch when I am around if I can't watch it live!
How would you define your personal style?
Classy with a pop of glitter ;)
What are you known for?
My outgoing personality, making people feel welcome, I really enjoy doing that it is super rewarding to see the connections I can make for others!
What is your most memorable travel destination?
Most memorable travel destination was probably my most recent one! To Dominican Republic, was one of the most rejuvenating trips I have been on in 3 years. Relaxed on the beach, sipped on some delicious cocktails and ate some amazing food! I am thinking come September, I will feel differently visiting Italy for the first time :)
Images Provided By: AR Images
To Learn More About JZ Social Enterprises CLICK HERE!