Three Hot Summer Looks
August 04 2016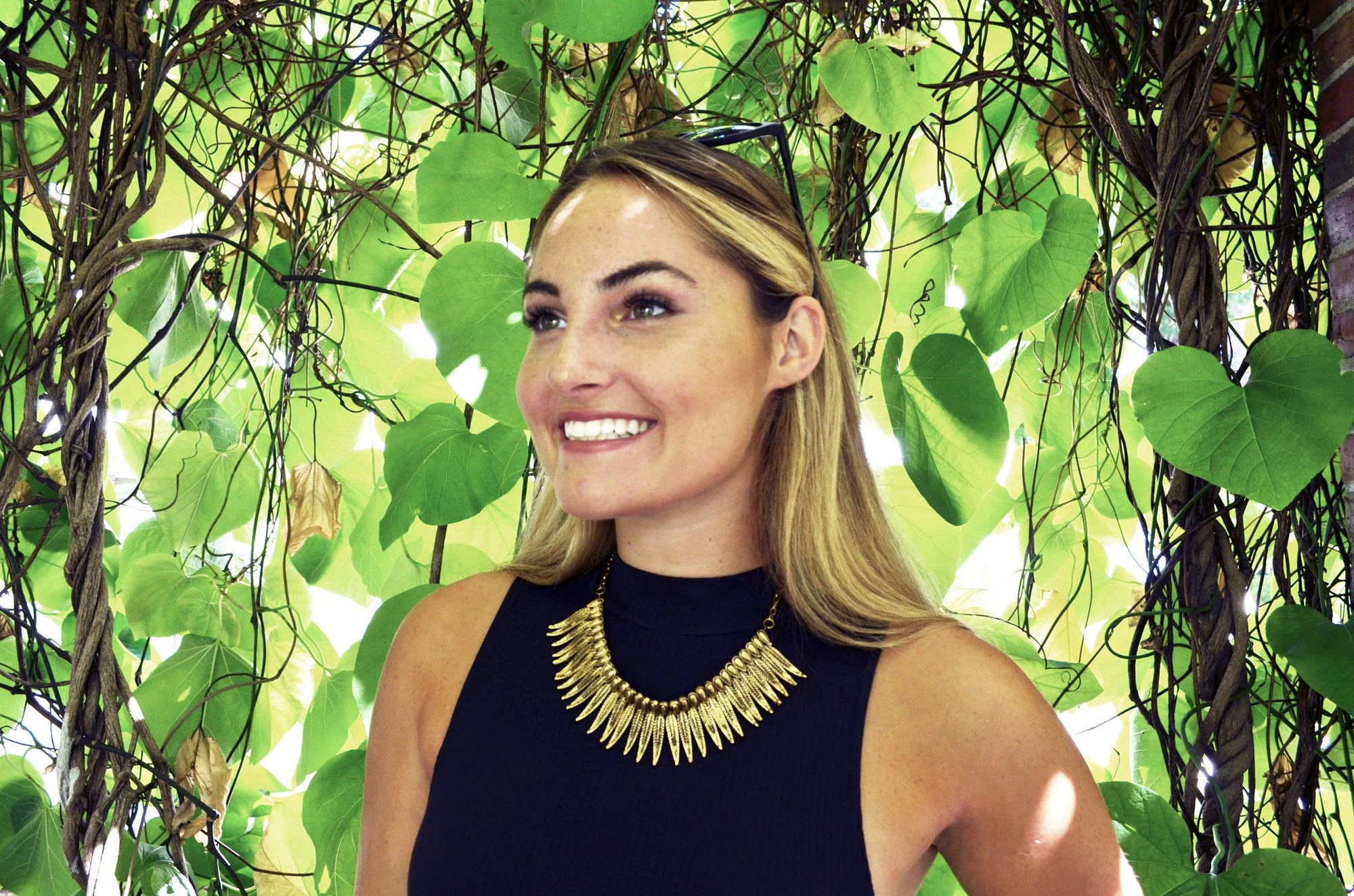 Today on our blog it is all about the three hottest summer trends. This summer everyone is rocking chokers, boho layered necklaces, and metallics. Like these looks? 
Click
 on the 
picture to shop them!
It's hard to sometimes find the perfect backdrop for such gorgeous looks but we believe in finding natural beauty in uncontrived spaces to act as a feast for our senses. To get a true sense of being one with nature we headed to the 
Wellesley College Arboretum our destination on this gorgeous summer morning!
It is a gift to be able to explore organically the fauna and the flora in every place we can.  During our shoot today we came across hundreds of natural edible plants in the edible ecosystem teaching garden.  We strolled by trees that seemed to grow in every direction with layers of vegetation thriving all along its stalks and branches.  There is a very specific aroma in the botanical gardens that you find nowhere else.  As you draw in the air there is a denseness that is sweet and peppery.  It is more than a smell, it is almost a taste of nature.




It was fascinating to have a seat in the butterfly garden and watch as they flit amongst the flowering plants.  We became a part of their colorful animation and didn't seem to bother them a bit as they fluttered from plant to plant enjoying their own dance.

You will never see the color green in so many shades as the sunlight pours through the arboretum reflecting on the plants like a kaleidoscope as they twinkle in the breeze.  The wildlife that lives in unison with the landscape is like listening to a concert amongst the rustling leaves and tall grasses, chirping birds, buzzing bugs, and other furry friends of the woods.  So lush- so lovely- so peaceful.  




Walking through the greenhouse allowed us to see incredible palm trees, other succulents, and cactus flowers that we do not see naturally in New England even in the dead of summer.  As an added gift we seemed to have the whole place to ourselves with the exception of the gracious groundskeepers and a few students with their sketch pads chilling out in the fields.


It was hard to leave this spot that we glided through on this soulful summer morning.  We certainly left more serene than our arrival as we expected.  In our fast paced world where we feel we cannot control many aspects, we head to nature where we don't have to control anything we can just be.
Want to see more?
Follow us on Facebook and Instagram for daily doses of fashion!
Instagram: @thejewelrybx